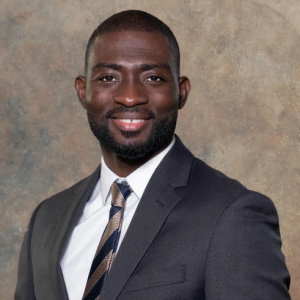 Alexander Yanyi-Ampah has over 10 years industry experience in Internal and External Audit, Internal Control Process Improvement, Not for Profit Audit, Tax Consultancy and Fraud Investigation. He is an advisor at VAYA LLC, MALEX Advisory and a Senior Consultant at PricewaterhouseCoopers (PwC) Boston. He holds an MBA in Forensic Accounting and Fraud Investigation from Southern New Hampshire University, USA.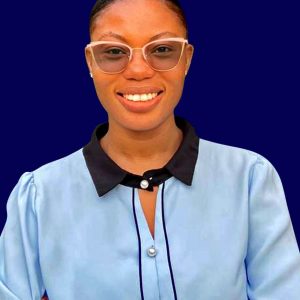 Secretary and Online Coordinator
Constance Ahmed is a graduate from the University of Ghana with a degree in Banking and Finance. She desires to further her education abroad. She works for partner Empomart, an all-in-one e-commerce system with e-education which provides a platform for businesses and individuals to trade. She serves as Secretary and Online Coordinator for Tebah Educational Initiative (TEI). She also serves as the Secretary and Treasurer for the Ahlullah Charity Organization and T.E.I YPG. Prior to joining the officers team at T.E.I, Constance was a member of our LEAD programs and mentorship and online program, with numerous awards from the organization. She's passionate about helping the youth in her community and the needy.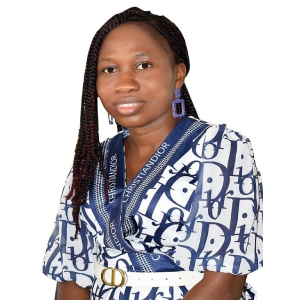 TREASURER & MENTORSHIP CORDINATOR
Eunice Afua Amankwah holds a bachelor's degree in development studies from the University of Development Studies. She is the founder and director of GLIMS foundation, a nonprofit organization supporting vulnerable women and girls in deprived communities to achieve their full potential. As a development-oriented young woman, she is passionate about improving the lives of vulnerable women and girls, ensuring that they have access to opportunities that will assist them to eradicate poverty from their lives leading to a fulfilled life without fear of violence. "I believe in women and girls' empowerment, and I know that when women are empowered, their families benefit, and this benefit have ripple effects on future generations."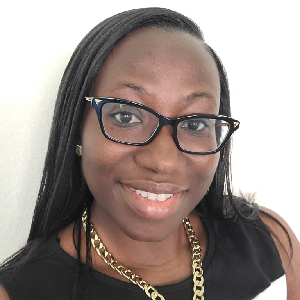 Mercy V. Boamah, T.E.I's marketing officer has been with Tebah Educational Initiative since 2015. She has had experiences in the business sector, humanities, andworked with high school and college students as an academic advisor and a recruiter. With an interest and love for humanity, social services, and education, she holds a
Bachelor of Science degree in Human Development and Family Studies from Texas Tech University. She is currently pursuing a master's degree in Curriculum and Instruction, Educational Leadership to broaden her knowledge in the field of education and be able to contribute to curriculum design in education and businesses.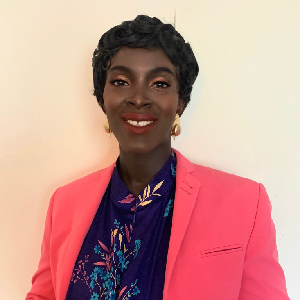 Veronica graduated from Montrose Christian School and then continued her academic career at University of the District of Columbia to become a journalist. She volunteered on many political campaigns in the greater Washington area. She is a Red-Carpet Host, Blogger, Journalist, and an Event Coordinator. She hosts her talk show on YouTube called, "the freedom talk show with Veronica" and plans on establishing a program to help women who have suffered abuse. According to her, "Education is the portal to success." Education provides an opportunity to enrich our knowledge and wisdom which helps us to develop our ideas and concept. Education enables us to explore our own thoughts and ideas and discover different means to express them. Tebah Educational Initiative is an organization which seeks to offer students the opportunity to excel throughout their education for the betterment of their countries and the world. She intends to encourage our youth to pursue their education. Serving as the event coordinator for the organization, gives her the opportunity to put to use every skill she embodies in order to help T.E.I achieve its goals.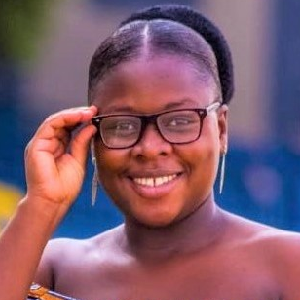 T.E.I YPG BOARD PRESIDENT
Linda Dede Nyanya Incoom is a seasoned journalist, development communications, and Business Development professional with over 10 years of work experience gained from working with both public and private media. She is currently the Business Development & Administrative Executive at GS1 Ghana, a non-for-profit international standards organization with headquarters in Brussels-Belgium. She also serves as the secretary to the Management Board of GS1 Ghana. Linda is a member of the Ghana Journalist Association (GJA), and the Institute of Packaging, Ghana (IOPG), she holds a Master of Arts Degree in Development Communications and a Bachelor of Arts Degree in Communications (Public Relations) both from the Ghana Institute of Journalism (GIJ). She looks forward to leveraging on her experience to help mentor the beneficiary students of TEI towards the realization of its goals and Mission.