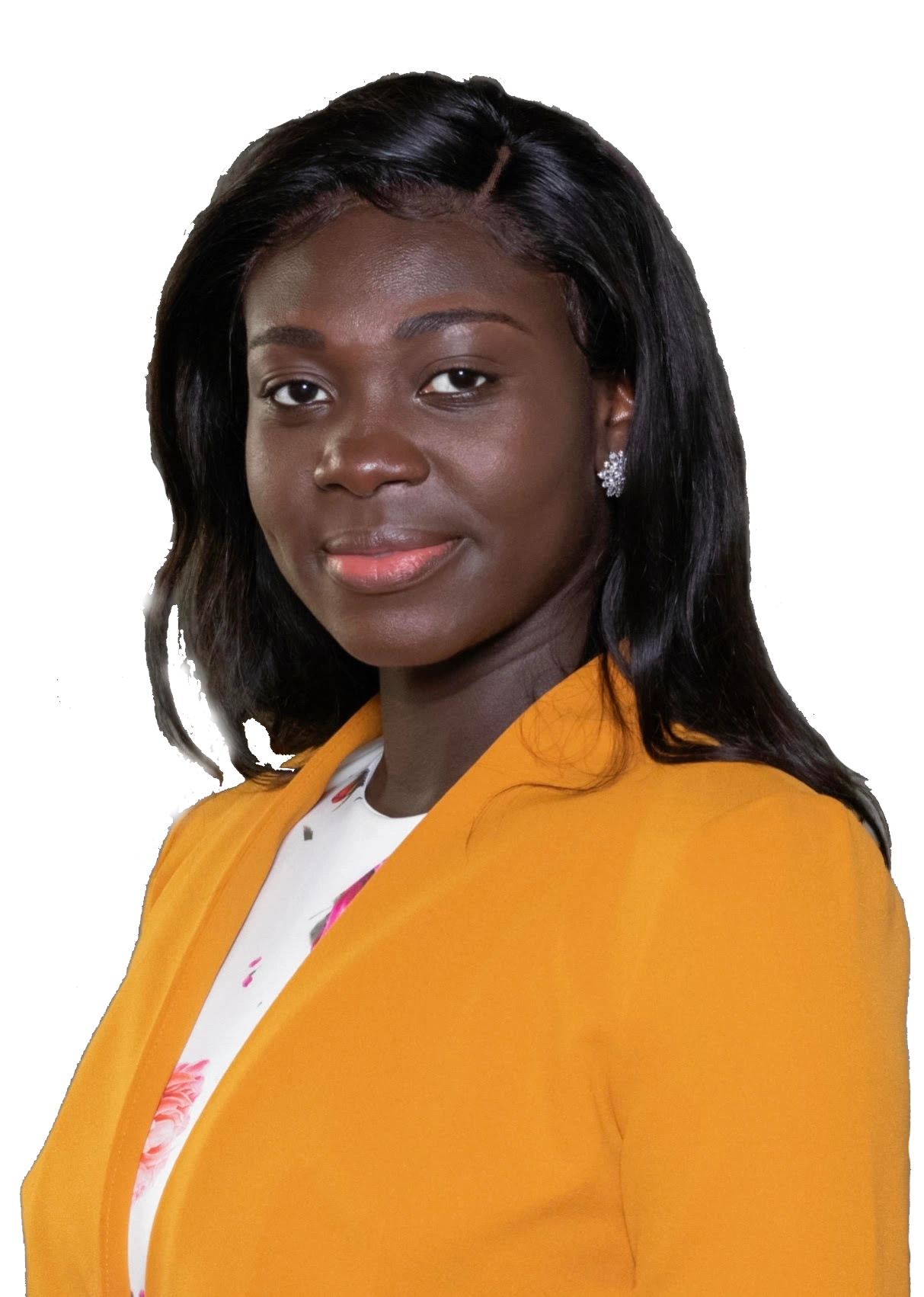 Mrs. Viola Tebah Yanyi-Ampah
Growing up in Ghana as a young child and achieving my universal primary and junior secondary education from Bonyere Catholic Primary, Top Royal Preparatory School and Air Force Junior High School Takoradi Ghana, I understand the challenges of what students in developing countries encounter throughout their academics but I believe with a few support and aid, they can achieve their educational goals. I'm passionate about this service, not only to give back to communities but inspiring and motivating our generational leaders to strive and achieve their dream. It is my hope to make a difference in society and the world at glance. I'm honored to have established the Tebah Educational Initiative Organization as it is my hope to encourage the young ones that with hard work, dedication and keeping God first, you can accomplish your goals.

Mrs. Viola Tebah Yanyi-Ampah is a graduate with a masters in taxation from Southern New Hampshire University and a bachelor's degree in Accounting from Coppin State University's School of Business. An advisor at VAYA LLC and a Tax Accountant at PricewaterhouseCoopers (PwC) Boston. Prior to joining PwC; she worked as a Senior Tax Accountant at Medaglia & Murphy Inc, Malone Dirubbo & Company, PC.,  Nathan Wechsler and Company and TD Emory CPA firm. She was also the executive administrator to the dean of Coppin State College of Business, online coordinator and recruiter to the University School of Business. Mrs. Yanyi-Ampah Serves as a motivational speaker, educator and humanitarian. She has inspired, motivated, and educated young adults at her church, school and organizations.
She helps students to reflect on their past and to see the prospect of their future which enables them to move forward with confidence.
"As we strive for higher education, let us not forget where we come from." -Viola Tebah
"Use the education you get to expand where you are not to live someone else's dream." –Viola Tebah