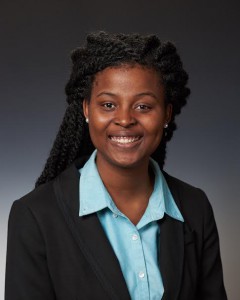 Secretary
Ms. Justina Lumor was born and raised in Ghana, West Africa. She began her education in Ghana, specifically at Bishop Bowers Primary and Junior High School. She proceeded to St Mary's Senior High School, completing her first year and first semester of High School before migrating to the United States of America in the year 2008. She furthered her education, completing James Hubert Blake High school in the year 2010. She went on to attain her Bachelor's Degree in Social Work from Salisbury University in the year 2014. Immediately following that, She attended the University of Maryland, Baltimore to obtain her  Master's Degree in Social Work. Ms. Lumor is currently practicing as a Clinical Care Coordinator at MBI Health Services.
The above are her educational and career achievements and she is proud of them yet humbled. Nonetheless, she's primarily and ultimately driven by her faith in Jesus Christ and her desire is to fulfill His purpose. She is currently serving on the officers team of Tebah Educational Initiative and is privileged to partner in this great vision of the organization, impacting generations all over the world through education.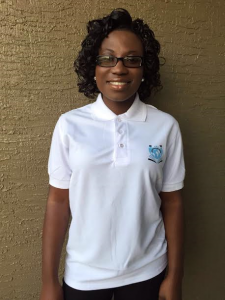 Marketing Officer
Mrs. Mercy Vanderpuije Boamah is a student at Texas Tech University in Lubbock, Texas. With her love for children and care for the needy, she plans to graduate with a Bachelor of Science in Human Development and Family Studies with a minor in Human Resource Development. Her career goal is to work with children and families administering resources that would educate and counsel them in real life situations. Mercy has worked with children and the youth at the Church of Pentecost, MD. She is also a member of the First Baptist Church Kingsville, Texas choir. In addition to her love for social services, she has a God given talent of singing. She plans to come out with more songs to bless others and serve as a mentor to many who have lost hope.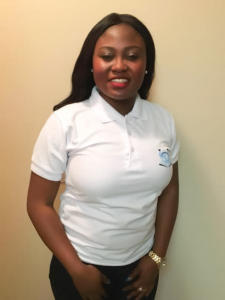 Fundraising Officer
Ms. Gloria Kissiedu is a graduate from Coppin State University; who obtained her bachelor's in Social Work and minor in Non-profit Studies. Ms. Kissiedu currently works in a Group Home in Maryland. Her career goal is to attain her master's degree with a focus on Military Social Work.
Education is of great significance to her because she believes it is always a blessing and a privilege when one is given a chance to enhance their knowledge. She stated that "many people say it is the gateway to success but even more, I believe it is the formula for life." Ms. Kissiedu is passionate about being an activist for women who are oppressed and do not have the opportunity to have their voices heard. As an officer in the organization, she wishes to fully commit herself to make sure the mission of the organization is executed to make an impact on our generation. According to 1Timothy 4:14, she knows she has been gifted which must be shared with the world with all humility and diligence. She is inspired to give back to her generation, opportunities to be successful. She believes that T.E.I has given her the privilege to share her gift of giving; to be a motivation to her generation.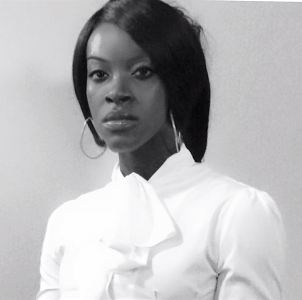 Program/Event Coordinator
Ms. Veronica Blay Kenya was born in Ghana and raised in the Ivory Coast. She attained her basic education in the Ivory Coast.  Exceptionally talented and with big ambitions, Veronica graduated from Montrose Christian School and then continued her academic career at University of the District of Columbia to become a Journalist. She is a volunteer for the Montgomery county family services and also a Red Carpet Host. Veronica plans on establishing a program to help women who have suffered abuse of any kind.
According to her, "Education is the portal to success." Success can be achieved when people have knowledge, skills and the right attitude. Education provides an opportunity to enrich our knowledge and wisdom which helps us to develop our ideas and concept. Education enables us to explore our own thoughts and ideas and discover different means to express them.
Tebah Educational Initiative is an organization which seeks to offer students the opportunity to excel throughout their education for the betterment of their countries and the world. Through partnership with this organization, she intends to encourage our youth to pursue their education. Serving as the event coordinator for the organization, gives her the opportunity to put to use every skill she embodies in order to help Tebah Education Initiative achieve its goals.