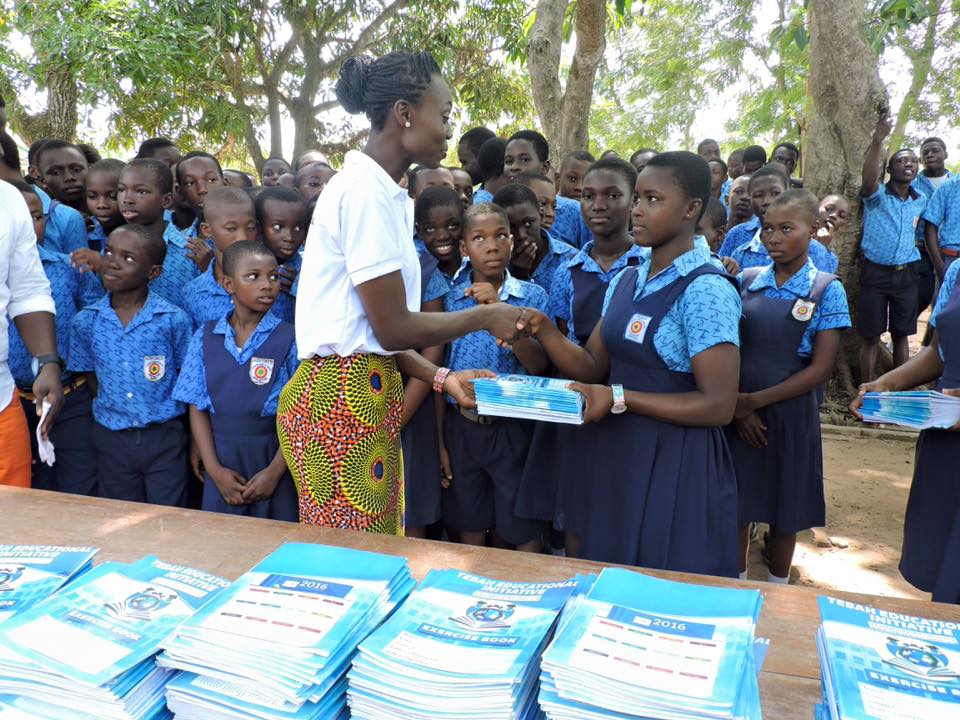 Tebah Educational Initiative Projects In Africa
By:
Tebah Educational Initiative
Jul 11, 2016
The Tebah Educational Initiative (TEI)
Tebah Educational Initiatives (T.E.I) is registered entity in the State of Maryland USA with the aim to promote educational awareness for students to understand the benefits of education to strive for excellence. T.E.I believes that Education has an immense potential to change and save lives. Our organization encourages students to become exceptional in society by promoting individual growth and community prosperity. Our education initiative has established a culture to harness student's skills and talents while we guide them to become successful future leaders.
                               What's the inspiration behind T.E.I?
Growing up in Ghana as a young child and achieving my universal primary and junior secondary education from Top Royal Preparatory School and Air Force Junior Secondary School Takoradi Ghana, I understand the challenges of what many students from third world countries encounter throughout their education but I believe with a few support and aid, these students can achieve their dreams and the goals.
This is the reason why this project inspires me and not only to give back to the community but also giving children the opportunity to achieve their educational goals and to build greater leaders for the future. It is my hope to make a difference in the society.
                                                         What does the TEI dream to archive?
Our goal is to expand our programs or initiatives across the globe to meet the needs of students. Our organization is willing to partnership with existing NGO's who share the same vision to creates network and expand on developments of new programs in helping eliminates issues in our communities.
                            As a model what are the challenges in managing your career and organization?
I've learned that success does not happen in the blink of an eye. It takes hard work and willingness to achieve greatness to be successful. With that said, with determination, dedication, focus, time management, planning and persistence I keep striving for success and excellence each day.  I'm able to balance my time by focusing on my priorities.
Are you looking forward for any kind of sponsorship to grow The Tebah Educational Initiative?
Yes! How can an organization be efficient and effective to its mission without the support and contribution from sponsors? T.E.I is always looking for sponsors who seek to help the growth of our vision.

How can people contact T.E.I?
Website: www.tebaheducation.org
Email: info@tebaheducation.org
Visit us on Facebook, Twitter and IG
Facebook: www.facebook.com/TebahEducationalInitiative
Twiter: www.twitter.com/tebaheducation
Instagram: tebah__education
Read More: http://ghanaiansabroad.net/tebah-educational-initiative-projects-in-africa/